THRIVE during the roller coaster of midlife with MASTER Menopause NOW!
My first-of-its-kind, 5-module online program guides you to menopause relief. Using a holistic wellness approach, I provide simple strategies for mastering Sleep, Stress Resilience, Calendar, Movement, and Food as Fuel – essential elements of your wellness today and throughout the rest of your life.
What is MASTER Menopause NOW!?
MASTER Menopause NOW! is an online course based on the Wellness Wheel I developed over two decades working with women in midlife.
The spokes of my Wellness Wheel symbolize the most important areas of your midlife health and encompass each of the five course modules: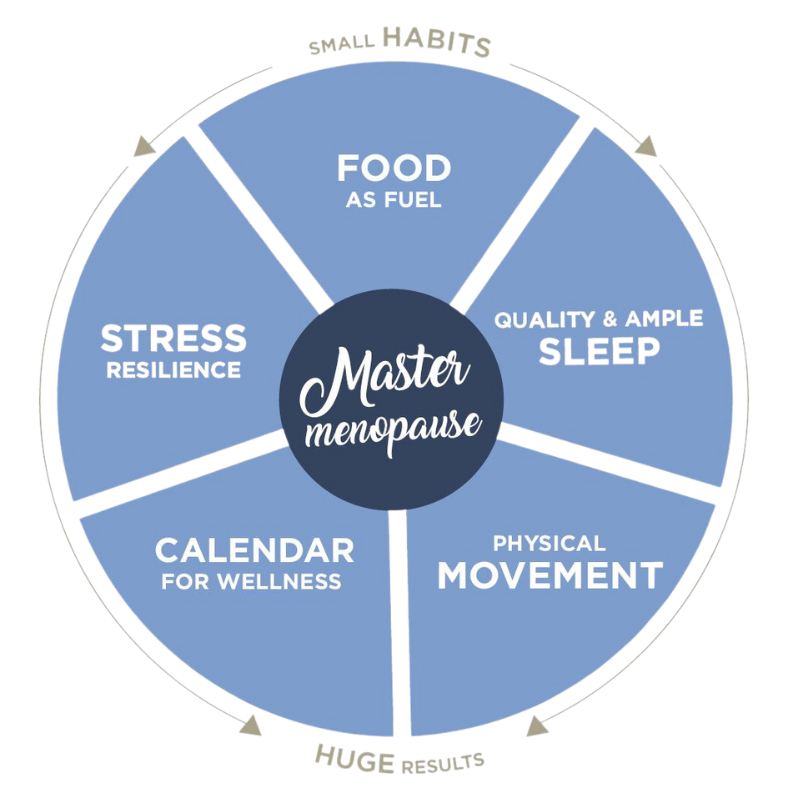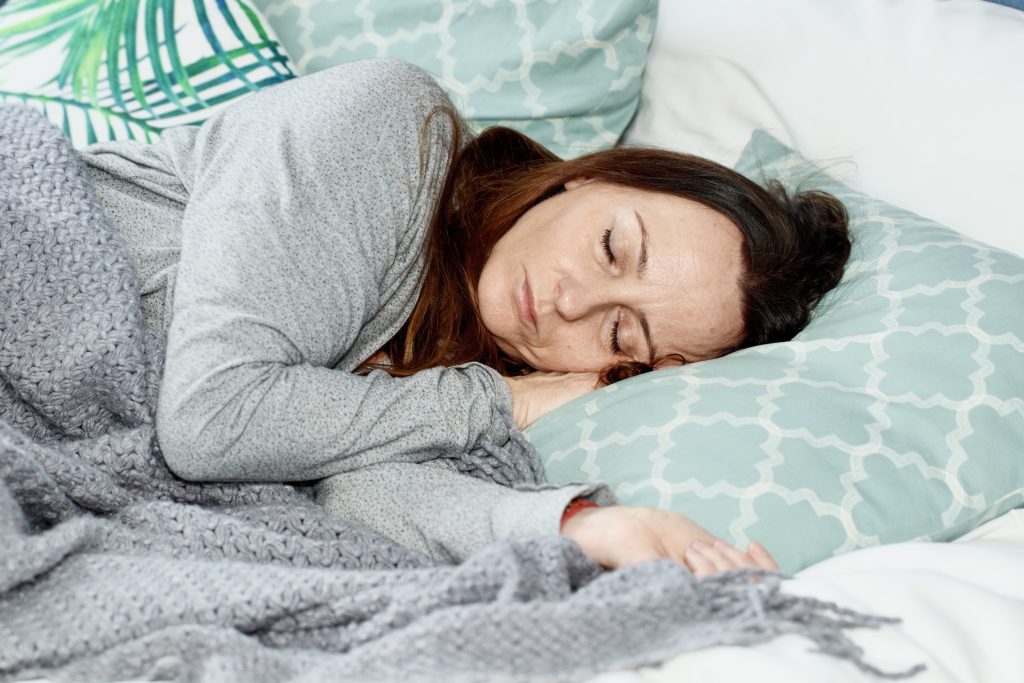 Getting sound and consistent sleep is the first foundational step to mastering the midlife wellness game. I explain why getting enough quality sleep is a game changer for your menopause experience and guide you through an exploration of your own sleep habits. You'll dig into the science, and come away with a plan for getting your much-needed zzz's.
MASTERING Stress Resilience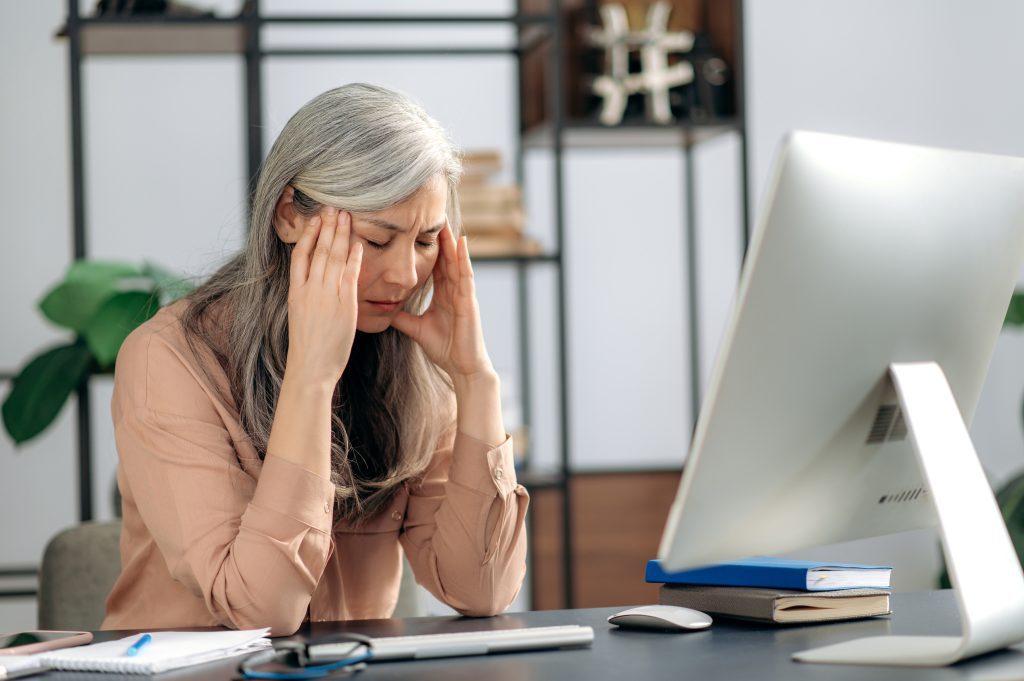 Stress is a part of life, but you don't have to let it control you. I demonstrate the ways stress may be impacting your overall health and wellness and dive into the science of how it impacts your physical and emotional well-being. I help you to identify the stressors in your life and develop a plan to respond more effectively to them.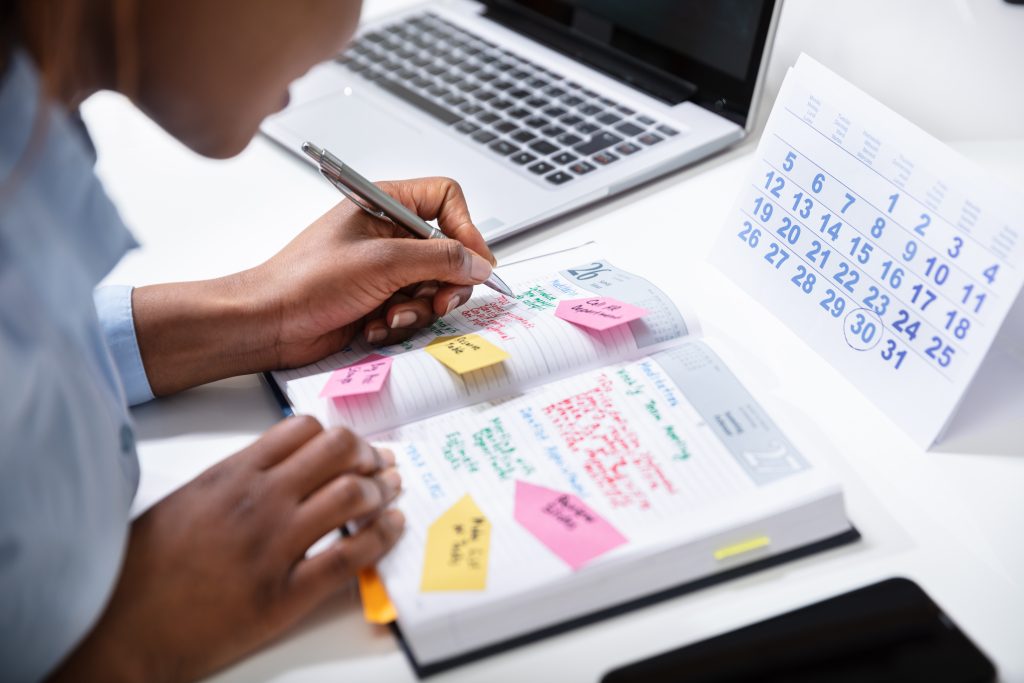 Reclaim your wellness by mastering your calendar. With family, work, and friends clamoring for attention, it's hard to find time for yourself. I guide you through the process of identifying the things that steal your time and protecting the activities you truly value. You'll create a plan that prioritizes yourself so you can be at your best for yourself and others.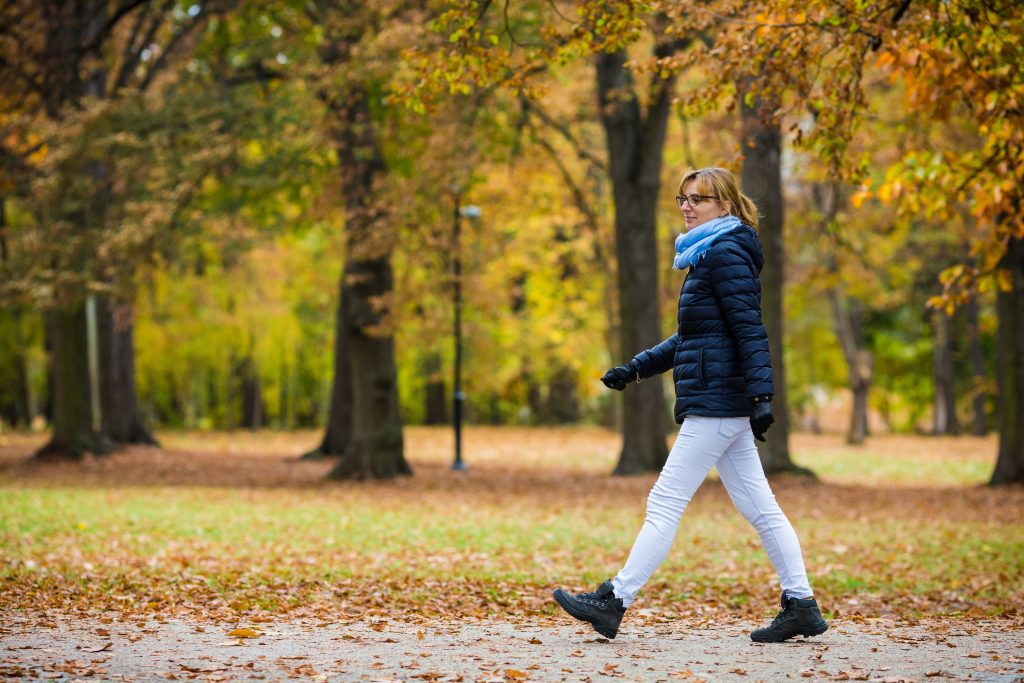 No matter what your past experience with exercise has been, I help you redefine your relationship with movement, explain how movement impacts your menopause experience, and provide easy ways to incorporate muscle-building, calorie-burning exercise into your day. As a bonus, my Movement Toolbox sets you up with the basic tools you need to succeed.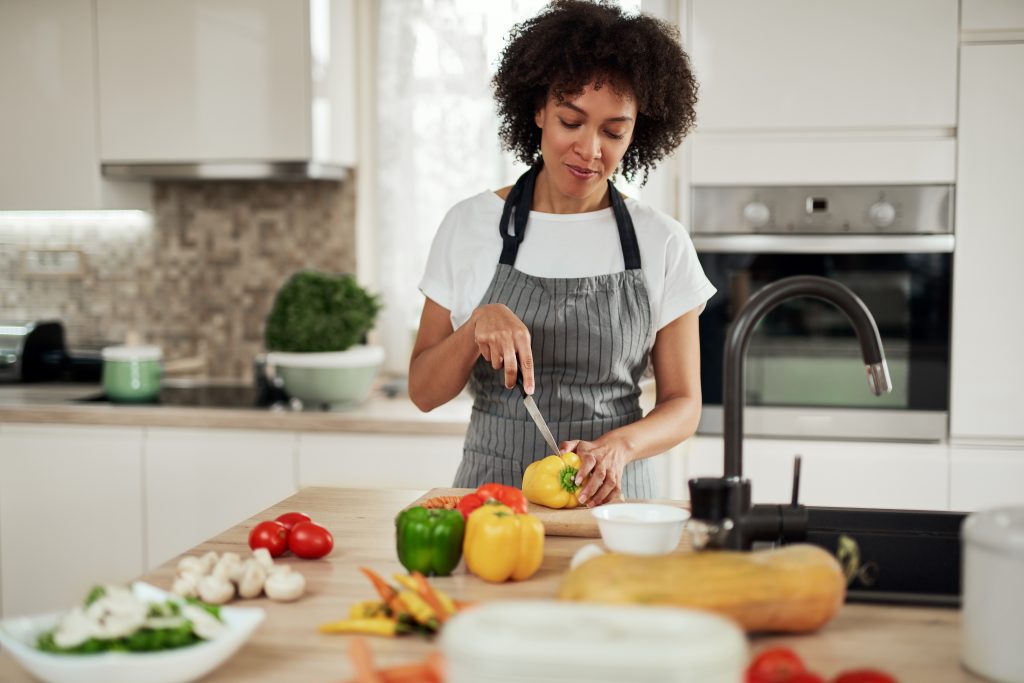 It's time to heal your relationship with food, examine your eating habits, and start thinking about food in a new way. Food choices impact mood, sleep, body composition, and yes, the menopause experience. I show you how you can build a plan to fuel your body for strength and vitality.
In each module, I provide strategies that move you forward in your menopause journey. These five areas of focus and time-tested tools, when combined, form a powerful foundation for you to build what you've always wanted: lasting wellness and the confidence that accompanies it.

Together, we'll help you sleep better, stress less, move in ways that support your body, redefine your relationship with food, and tame your schedule, adding up to menopause relief and a happier, healthier YOU!
MASTER Menopause NOW! includes: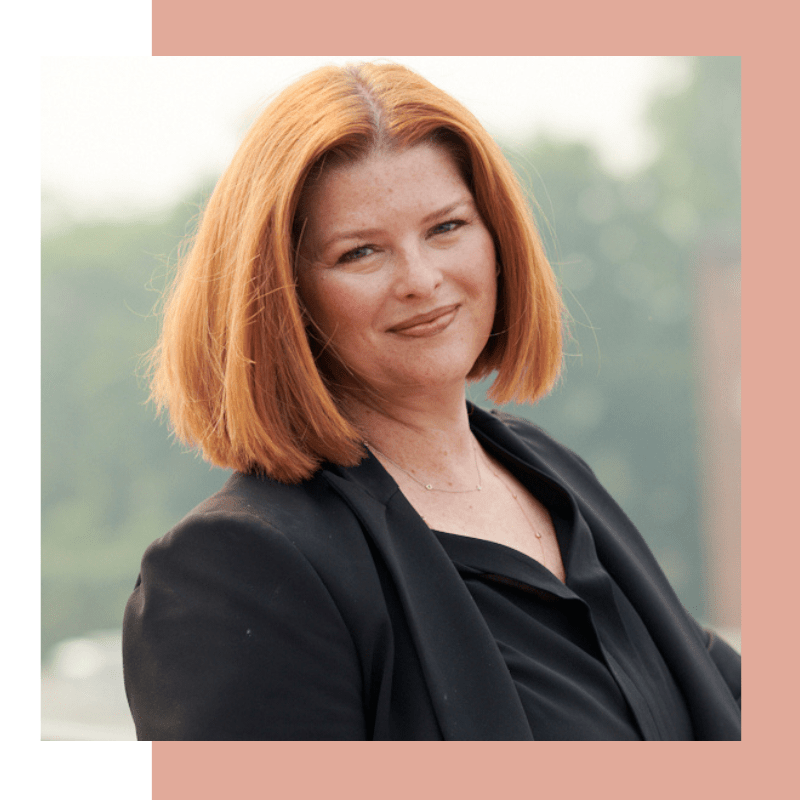 "I have the strategies I need to thrive."
Adrien has been through this. She takes the stigma out of menopause and makes you comfortable talking about it.
Jennifer Poersch | Partner, Government Relations Firm, Washington, DC
"I'm definitely in a better place."
I think about things differently, and unlike previous fitness or health programs, it's an approach that's kept me committed. This has become a lifestyle.
Julie Bauer | Chief External Relations Officer, Financial Services Company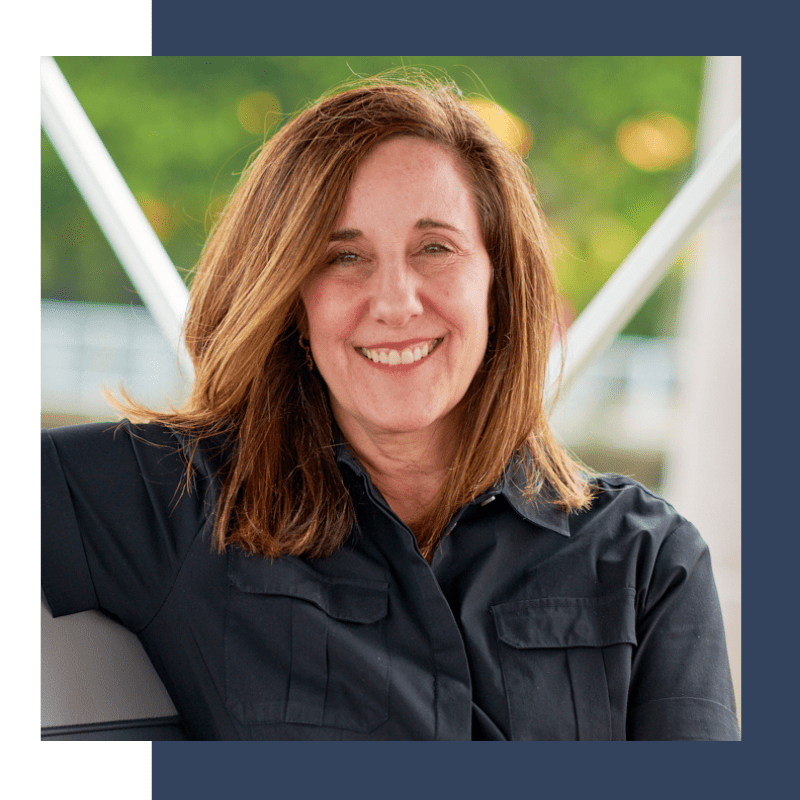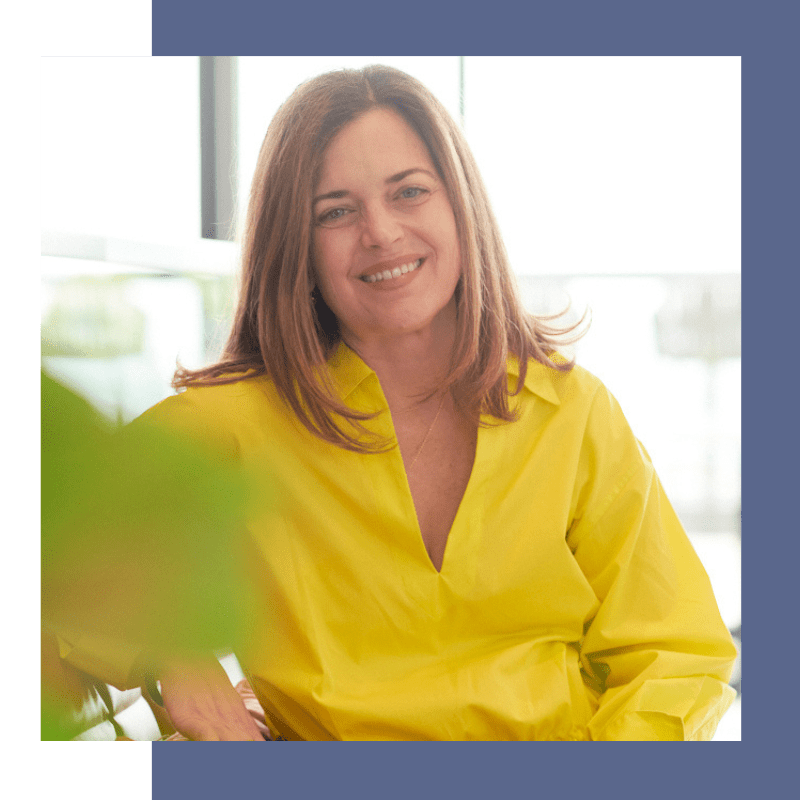 "My advice? Address these issues early!"
Maybe you're having some sleep disruptions, or recognize other little signs. Adrien's program provides the toolkit you need to to deal with the symptoms when they come in a more significant way.
Michaela Robinson | Small Business Owner
I remember the beginning of my own midlife journey. Like you, I had no idea what was going on in my body! I was frustrated, exhausted, and unhappy. I didn't feel like myself. No matter how much I exercised, I couldn't move the scale – or my confidence.
Because of this struggle, and after working with hundreds of women in midlife, I have dedicated the last 20 years to understanding what happens to women's bodies at midlife and how to optimize wellness during and beyond this pivotal time.
I am different in midlife.
YOU are different in midlife.
And I will show you that's something to celebrate. Menopause does NOT have to be a struggle.
MASTER Menopause NOW! is the culmination of 20 years of research. More than that, it's the result of years of working with, listening to, and learning from perimenopausal and menopausal women. I have watched frustration transform to confidence, a sense of lacking shift to a feeling of abundance, and despair turn into joy as these women built a new and beautiful relationship with their wellness.
I have discovered what works, with real women, every day.
I wholeheartedly believe midlife can be one of the most vibrant times of a woman's life. It is for me.
I don't view midlife as moving toward an end. I see it as reaching a peak—and the view from the peak is awesome!
I challenge you to leave the negativity you feel for this inevitable journey behind. With MASTER Menopause NOW! you'll embrace a new opportunity to reclaim your body, your wellness, and your life. I can't wait to see you shine.