Working with, listening to, and learning from women in midlife for the past two decades, Adrien has developed her Wellness Wheel strategies to help you feel stronger, more energetic, and more confident – throughout midlife and menopause.
With the Small Group Concierge Wellness virtual program, you now have the opportunity to learn the Adrien Cotton method through LIVE facilitated sessions designed to educate and inspire.
As a member, you'll find a community of women who come together week after week to consciously shift away from a victim mentality, opting for a victorious lifestyle instead.
Empower yourself with expertise and support. Choose the path of holistic, lifelong wellness.
Listen to what Julie says...
A Dedicated Space to Care for YOU
Empower yourself with an inner circle of women who are choosing wellness, just like you.
They're choosing themselves and how they feel in their bodies, just like you. 
They're choosing boosted happiness, fitness, and confidence, just like you. 
They're releasing old patterns and choosing to live life in a renewed and inspired way… just like you.
In Small Group Concierge Wellness, find the celebration and support of a kindred community, with the intimacy and connection of a small group.
Find your people. Find success. The magic of Small Group Concierge Wellness is waiting for you.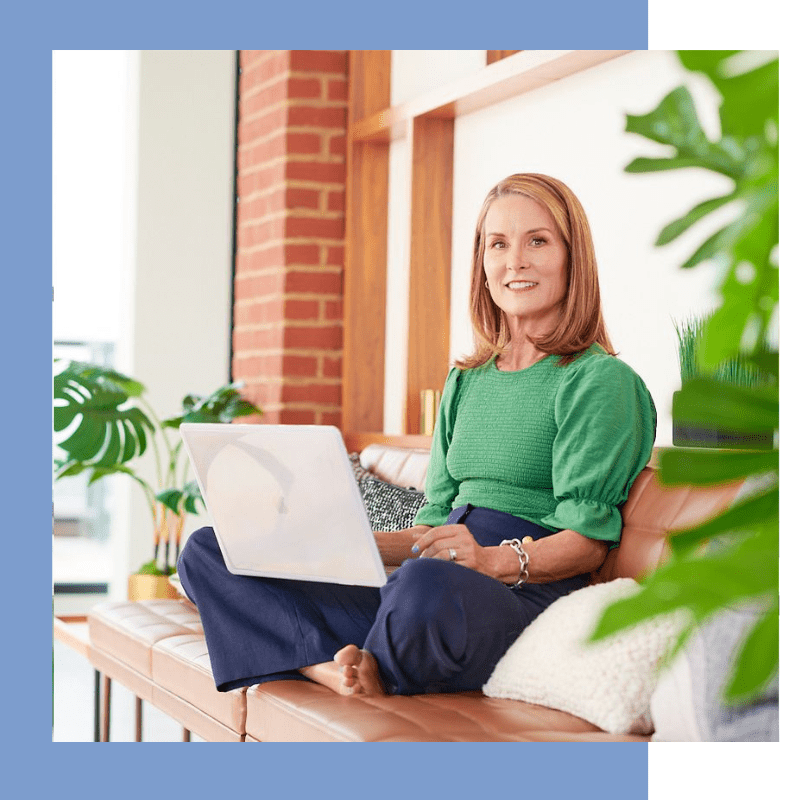 Weekly 1-Hour Sessions Include:
Adrien's unique and comprehensive strategies for achieving well-being are illustrated by her Wellness Wheel.
This approach emphasizes the key elements of well-being and underscores the interdependence of each segment within the wheel.
By addressing the vital aspects of sleep, stress resilience, physical movement, food as fuel, and calendar management, Adrien Cotton's method serves as a powerful foundation for building lifelong wellness.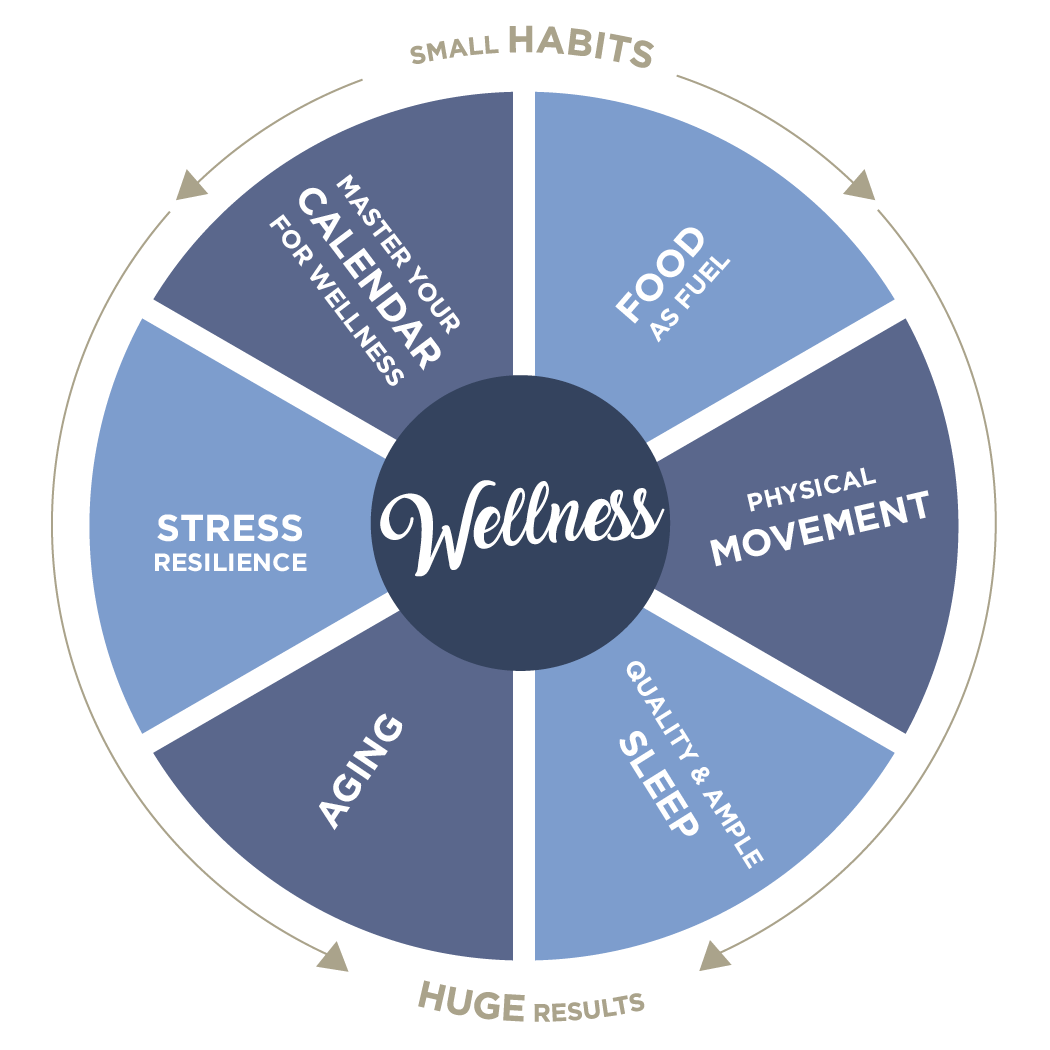 Adrien's program is not about coming in and having a list of twenty things you have to do tomorrow. It is all about being deliberate, taking time, taking those small, small bites, and really celebrating your successes.
Simply said, I love my Small Concierge Group. I make this time a priority because the group inspires me, keeps me grounded, and sets the tone for the week. I am stronger physically and mentally because of my work with these dynamic women and our brilliant and inspiring guide.
When I considered joining Adrien's program, I knew that I was ready for a deeper look at wellness. What I didn't expect was how empowering it would be to share experiences and growth with the strong, vital and compassionate women in my group. There is magic (and joy! and fun!) when you are encouraged and cared for by others with the same wellness goals.
Earlier in my life I thrived on a full calendar, and I got really energized by all of the things I could do and the people I could meet. But in my late 40s and early 50s, I couldn't maintain that anymore. Adrien inspired me to find and navigate a pathway that works for me. I've learned it's ok to slow down, to say "no" sometimes, and breathe - those are my fundamentals.
Sharing the experience of what you're going through with others is validating, and having people to talk about it with, to laugh about it with, who are having the same sort of struggles is a great feeling.